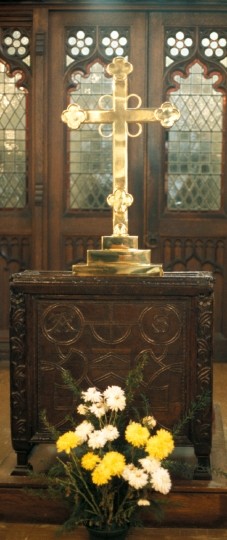 Living with Loss

When you lose someone you love often the hardest time is after the funeral. Up until then family and friends rally around but in the months that follow a bereaved person can often feel very alone as they grieve for their loved one and seek to carry on. A listening ear and some love and concern in these times can make all the difference.
Aware of this, the Kirkby Anglican Churches have set up a Bereavement Support Team. We meet at 2pm on the first Wednesday of every month at St. Martin's Church, for a short service of remembrance with a chance to share memories and reflect, followed by a cup of tea and a chance to talk to other people on their own journeys of grief. We believe that this is the best way to provide support, by enabling listening and support amongst those bereaved. Everyone is very welcome.
Maybe this poem: "Reaching Out" by Christine Rigden encapsulates what we are seeking to provide:
I feel your pain and long to touch the hurt
and make it melt away.
Yes I know that I can't really see
the breadth and depth of this dark valley you're in.
I can't truly know just how sharp the knife is in your soul –
for it is you in it's path not me.
But I have known other valleys
and in my heart still bear knife-wound scars.
Even so I would walk your road and take your pain if I could.
I Cannot.
And yet, perhaps in some way
I can be a hand to hold in the darkness;
in some way try to blunt the sharpness of pain.
But if not – it may help a little
just to know I care
We also have a group of people who organise regular services offering the chance for prayer for healing and wholeness. These are times to bring ourselves or others who need God to touch our lives at our point of need. Please contact us for more information.