St. Chad's, St. Martin's and St. Andrew's: a family of welcoming and beautiful churches in Kirkby, Merseyside, UK.
We are three churches, St Chad's, St Andrew's Tower Hill and St Martin's Southdene, who along with Centre 63 CofE Youth Centre, and Kirkby CofE School make up the Church of England in Kirkby. For many years, St. Mark's Church in Northwood was a much loved part of our team as well. We offer thought-provoking Christian worship, life-changing exploration of faith and committed community service to our community.
Online Services
Children's Sunday Club for the 29th March is here
Sunday Worship for the 29th March is here
COVID-19 UPDATE
Due to the current situation, we are cancelling all regular Sunday and midweek services until further notice and our church buildings are now closed.
Mothering Sunday
We have put an online service up on YouTube – just follow the link and select 'Play All'.
Please check our Facebook pages for the latest updates.
Christenings and Weddings
All of our services are now postponed, so if you have a christening or wedding booked with us in the next few months, we will need to arrange with you for a new date. There would be no financial implications regarding any wedding fees paid, and christenings have always been free of charge.
If you have urgent reasons for getting married or a child baptised (for example, you or someone close to you is very ill), then please do get in touch to discuss your options.
Funerals
We can still take funerals, but only at the graveside or in the crematorium. Those attending should be the immediate family only, and anyone over 70 or with underlying health conditions should be discouraged from attending. We may be able to provide either a live stream of the service or the words of the service that those who can't attend can follow at home.
When the crisis is over, we will work with families to provide memorial services in memory of your loved ones, so that everyone can attend, celebrate their lives, and pay their respects properly.
As we receive any further information, we will update this page.
There has been a church on the site of St. Chad's for a thousand years, and the stone font we use for christenings is around 900 years old. The current building dates back to 1871.
When the new town of Kirkby was being built, St. Martin's was the first new Anglican Church opened, starting in a barn on Broad Lane. The current church was opened in 1964.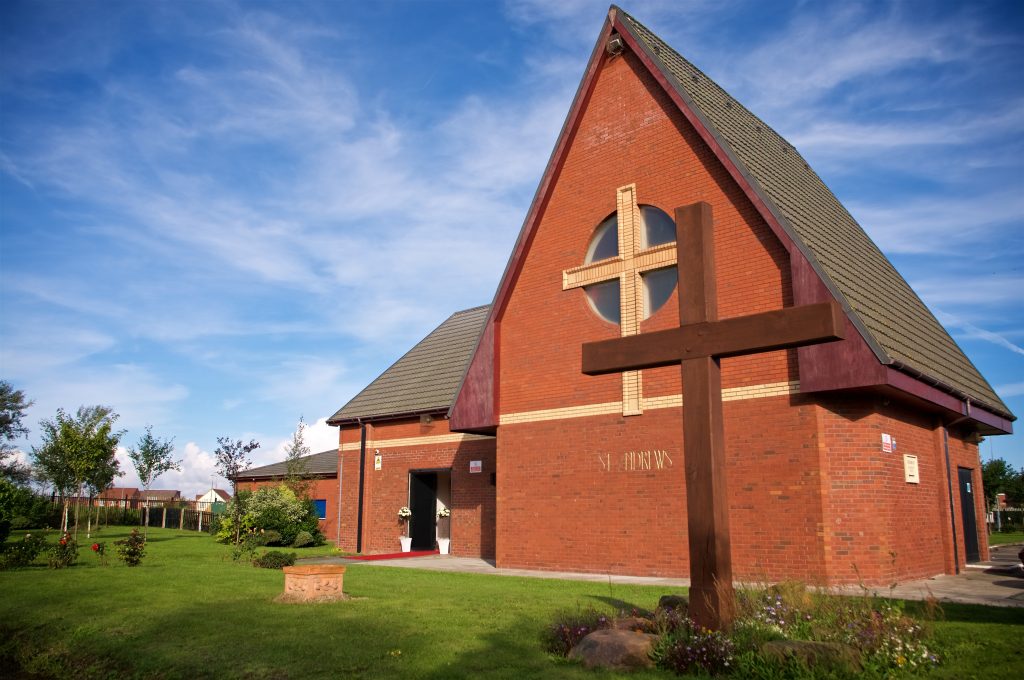 The newest of our churches, St. Andrew's was originally built with the new estate of Tower Hill in 1976, after meeting in a hut for a number of years. The current building dates from 2002 when it was rebuilt after a fire.
Safeguarding Statement
Kirkby Parish takes its duty and obligation to protect all extremely seriously. We have adopted the national Church of England's robust procedures and guidelines. You can find out more about the national policies and procedures at www.churchofengland.org/safeguarding
If you have any safeguarding concerns or issues on a safeguarding matter then you can find useful contact information at http://www.liverpool.anglican.org/safeguarding
Website Hosting Sponsored by HostPresto